Obamas Fail in Personal Pitch to Bring 2016 Olympics to Chicago
Olympic officials eliminated Chicago in the first round of voting from its bid to host the 2016 Summer Games, a surprise failure for President Obama who put his capital behind an enormous campaign.
Read the entire story from FoxNews.com here.
Here's a great video of a CNN broadcaster that is stunned by the news that the Obama's lost the Chicago bid for the Olympics.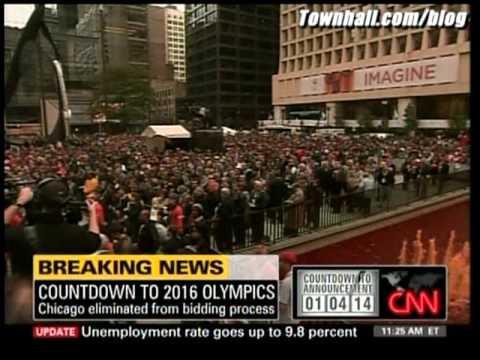 And one more video of WGN live report - they are SHOCKED!!